MRi's experts worked with Credit One Bank to develop the perfect promotion, from strategy to prizing. A layered sweepstakes was the best solution. To excite consumers, the sweepstakes included 5 drawings each month of the program (15 winners total) for $500 each and one grand prize drawing at the end of the promotion for $10,000! The grand prize helped Credit One Bank market the promotion and draw awareness, while the monthly drawings gave cardmembers the extra push and incentive to make the paperless switch.
With the paperless theme, MRi proposed an additional marketing element to add positive awareness for Credit One Bank and the Go Paperless, Get Paid Sweepstakes; At the end of the sweepstakes, Credit One Bank will make a large donation to reforestation efforts.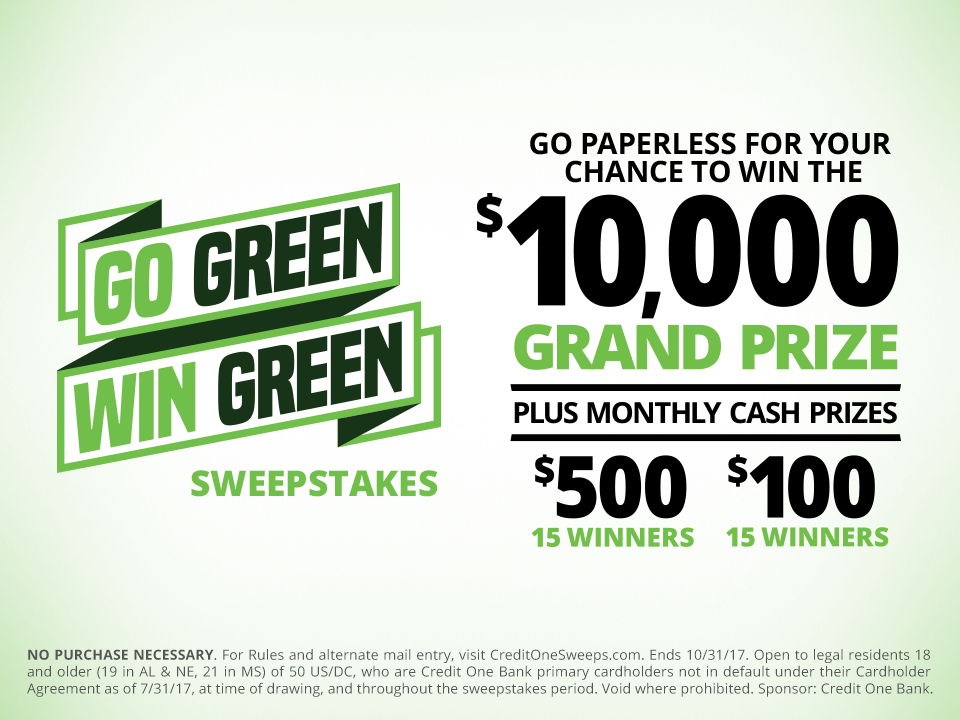 Once a strategy was locked in, our digital team created a sweepstakes microsite that resembled the Credit One Bank website and included all necessary legal disclosures. While our developers created the microsite, our project managers worked tirelessly to make sure every aspect of the promotion would run smoothly, from program management and timelines to legal and fulfillment.
This program was a hit! This created a positive PR campaign that helped promote general awareness of Credit One Bank cards and programs. Internally, the Credit One team was excited by its success and eager to facilitate even more promotional campaigns.