Who doesn't love a little friendly competition?
As brands search for deeper, more meaningful ways to connect with their consumers, more and more of them turn to promotional contests. It's no wonder, considering the multitude of benefits they provide.
A purpose-driven promotional contest marketing strategy can:
Drive brand awareness
Incentivize purchases
Generate new leads
Provide your brand with user-generated content
As a full-service contest management agency with over 25 years of experience executing award-winning campaigns, contests are kind of "our thing." We've spent the last few decades executing campaigns for some of the largest brands in the world and refining our approach to contests.
From submission to judging, all the way to prize fulfillment, we'll manage each aspect of your promotional campaign.
Promotional Contest Strategy and Planning
At Marketing Resources Inc., we believe in the unrelenting pursuit of marketing that makes a difference in the lives of your consumers. The key to getting there? Understanding your brand's purpose. Our full-service contest management always begins with a blend of consumer insights, promotional expertise in the marketplace, and past experiences to Identify your promotion's unique purpose, creating a stronger, more emotional connection with your consumers.
Of course, each brand has its own unique purpose. While there is not just one method of identifying your purpose, we generally look at the following:
Your brand's goals- Why are you interested in running a promotional contest? What do you hope to achieve?
Your brand's expectations- How much money are you willing to spend? How much time do you have to plan and execute your contest? Which aspects of our full-service contest management do you need?
Your brand's obstacles- Are you struggling with generating leads? Engaging with your consumers? Something else?
Your brand's target audience- Who are they? What are their likes and dislikes? Where do they spend their time? How can we reach them?
And much more.
Once identified, your brand's purpose will guide our experts through your promotional contest management. We use it as the foundation for your strategy and planning, ensuring a targeted and effective campaign.
Full-Service Contest Management Legal Review
Arguably the most complex aspect of planning a promotional contest is ensuring it's legally compliant. You'll want to make sure you get this right, too. Both state and federal laws regulate promotional contests.
Title 18 of the U.S Code (the code of permanent laws and regulations U.S citizens must abide by, so, a big deal), is largely dedicated to the regulation of lotteries.
The following federal agencies regulate legal lotteries and promotional contests:
United States Department of Justice
United States Postal Service
Federal Trade Commission
Federal Communications Commission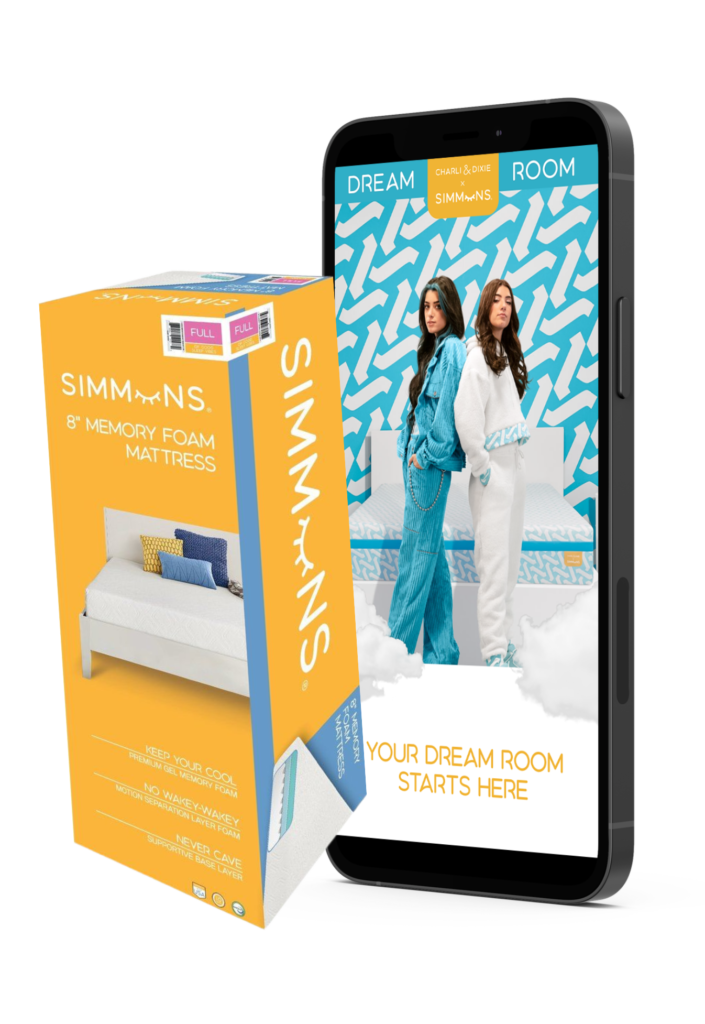 Together, these agencies work to ensure that other than state-sanctioned lotteries, all marketing promotions remain compliant. If your brand executes a non-compliant contest or promotion, you may see some large fines or even lawsuits.
Experts in staying on the "right side of the law," our promotional marketing consultants protect your brand. Our team takes the time to inspect each and every element of your contest, checking it against the most updated list of contest laws by state.
For even more info on sweepstakes and contest laws by state, check out our guide here.
Contest Rules Writing
Similar to your contest's legal needs, Marketing Resources Inc. also provides official rules writing as part of our full-service contest management. Our expertise is critical in ensuring your promotional contest's rules are clear, and concise, and leave no room for fraud or "contest hacking."
In general, contest rules should clearly state:
Eligibility- Who is allowed to enter your brand's contest.
How to Enter- Clearly state the methods of entry, being extra clear that they are the only accepted methods of entry.
Contest Dates
Judging Criteria- Do NOT forget this part. Outline how you judge your contest. Be as specific as possible here to avoid any misunderstandings.
Prize Fulfillment and Winner Notification- How will winners be notified? How will they receive their prizes or rewards? Is there any necessary action on their part?
As you can see, there are plenty of considerations when it comes to writing contest official rules. Official rules are full of legal jargon, so if you are at all unsure of anything in your rules, it's important that you contact a professional to look it over for you.
Multi-Channel Support for Promotional Contests
One of the most important aspects of reaching your target audience is meeting them where they already are. That's why we include multi-channel support as part of our full-service contest management.
Once we understand your target audience, our team will help your brand craft a social media strategy to help promote your promotional campaign. We increase impressions and boost your conversion rate with our purpose-driven approach.
Or, maybe your target audience is more likely to see a paid Google campaign, or a billboard, or a sign in their grocery store. Wherever it may be, our team works hard to uncover the most effective ways to advertise your promotional contest.
Promotional Contest Website and App Development
Give your brand's contest a digital home for your audience to engage with through our website or app development. Offering your fans a reliable and exciting website or custom app not only increases your contest's engagement, but it also serves as a convenient hub for information and details on your campaign.
Our team of digital experts has designed and developed hundreds of promotional websites and custom apps over the past 25 years. As such, we've developed the skills and expertise your brand needs to create a stunning and effective microsite or app. The possibilities are endless, and thanks to our team of developers, we can create a custom solution perfect for your brand.
A strong supporting site or app helps you track of customer engagement and behavior for the life of your campaign. Metrics that may otherwise be missed without a digital hub, like overall impressions, click-through, and conversion rates, are easily captured and shared with your brand in real-time using our proprietary dashboard.
Full-Service Contest Management Judging
As your promotional campaign begins to wind down, some of the most important work is just beginning. In a contest, unlike any other promotional campaign, winners are picked with intention. Because of this, you'll want to ensure your process for judging is sound.
Your brand will probably want to select the final winner internally, but our team will sift through the multitude of early submissions to narrow it down. We'll eliminate any invalid or ineligible submissions, and categorize the remaining submissions however you'd like. We'll be as hands-on as you want us to be.
From there, once a winner (or winners) has been selected, it's time to notify them! Arguably the most exciting part of your campaign, winner notification must also be handled with care.
The team of experts at Marketing Resources Inc. works closely with your brand to connect with your chosen winner on your behalf. Not always an easy task, we'll do whatever it takes to contact them within the allotted time. For example, some brands give their winners 48-hours to accept. If that's the case, we'll use every minute of those 48-hours so your brand doesn't have to.
Prize Procurement and Fulfillment
Meanwhile, our procurement team works to deliver the prize or reward to your winner. Whether it's a physical prize or digital one, we'll ensure it arrives safely and on time.
Recently, we worked closely with Groupon to fulfill one of the most exciting prizes we've seen yet. To celebrate the Super Bowl, Groupon sent a group of partygoers to Rob Gronkowski's house to watch the game in style. Open to anyone in the U.S, actually getting them there proved to be a logistical challenge. What if they needed to fly cross-country? What if the flights were delayed?
Ultimately, our team had to prepare for any number of situations that may have occurred. The winner and her friends had a fantastic, once-in-a-lifetime experience, and even had a few very special (and very tall) guests; the Gronk brothers!
Partnering With The Right Full-Service Contest Management Agency For Your Brand
Inspire action from your consumers and engage them with an exciting purpose-driven contest. Your consumers enjoy an immersive experience with your brand by offering their own skills, stories, photos, and ideas to your promotional campaign, while you collect valuable insights and achieve your business goals.
Partnering with the proper promotional contest agency for your brand is crucial in developing a successful campaign. After years of helping brands create exciting and purposeful promotions, we know the difference a great promotional contest makes.
If you're looking for more insights on promotional marketing, sweepstakes, contests, loyalty, and more, check out our case stories and some of the successful promotional sites we've created for our clients. Contact us today to start a conversation!