It's no secret that we've been in a bit of an economic pickle for the last several months. Teetering between "we're entering a recession" and "what recession?" on top of some record-high inflation, it's safe to say that brands and consumers alike are left reeling.
In a time when we're seeing historic inflation levels, reduced consumer confidence and spending, and increased pressure on almost every other indicator of economic health, satisfying your customers and maintaining loyalty is more important than ever. According to the Wall Street Journal, "many customers have less patience for businesses than before."
Our team of consumer engagement and loyalty experts put their heads together and shares everything you need to know about how to build and maintain customer loyalty during an economic recession (and why it even matters in the first place).
Are We In a Recession? Are We Entering One?
First, let's start by addressing the elephant in the room. The economy, of course. For the sake of clarity, when we say "the economy" we're referring to the United States economy primarily, but it's important to recognize the global economy and the different variables impacting it as well. The pandemic, a war, logistics nightmares, and political red tape, to list just a few.
Eight times a year, members of the Federal Open Market Committee (FOMC) meet to set the federal interest rate, based on the health of the economy. This is done in an attempt to stay ahead of any impending economic crises, and to always monitor the general health of the US economy.
In general, raising the interest rates cools down the economy by making borrowing money less affordable. This contracts the economy and tends to raise unemployment. On the other hand, lowering interest rates jumpstarts the economy. Money is easier to borrow and as such, consumers spend more.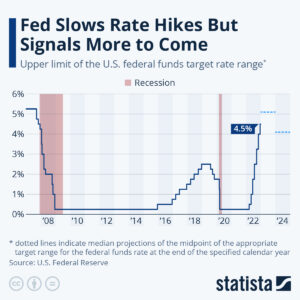 This February, the Federal Reserve opted to raise interest rates by just .25 percent, a much less aggressive increase than what we've seen throughout most of 2022 when rate increases were regularly .75 percent. This indicates a strengthening economy that requires less intervention from outside forces to remain stable.
While this slow-down in interest rate increases is surely a signal of positivity, Fed Chair Jerome H. Powell cautions that there is more to come, remarking that "We're talking about a couple more rate hikes."
So, all of that is to say that while we are experiencing some positive gains in the economy right now, we are by no means "in the clear" and a recession, unfortunately, certainly still looms.
Why Building Loyalty During a Recession Matters
We are probably the thousandth blog or agency telling you this but, customer loyalty matters. We all know that selling to loyal customers is easier than selling to new customers. Loyal customers are more likely to evangelize and convert their friends and family into loyal customers as well. And, on top of all of that, loyal customers tend to spend more per transaction than non-loyal customers.
In an economic recession, however, maintaining customer loyalty becomes even more important and offers brands a lifeline to help them get through the storm. In general, during uncertain economic times, consumers across the board set stricter priorities for what they consider to be "essential," "nice-to-have," and "able to do without." They'll also, in general, try to find "more valuable" alternatives to some of their products or services. Because of this, your brand needs to work even harder and prioritize being the "go-to" brand for your customers, or else you may lose them forever.
Understanding Unique Consumer Needs to Build and Maintain Loyalty in a Recession
As we alluded to above, consumers have a unique set of needs specific to times of economic uncertainty. As if satisfying your customers on an average day isn't difficult enough, your brand needs to work overtime during a recession in order to maintain the status quo.
We get into the nitty-gritty details of how consumer behavior evolves during a recession in our guide, Marketing During a Recession, so we'll stick to a higher-level overview here.
Basically, economists agree that in order for someone to make a purchase during a recession (besides life-sustaining essentials), they must first have confidence; in the economy at large, themselves, and the brand they're purchasing from. Because of this, it's up to your brand to reassure your customers and help instill the necessary confidence in them.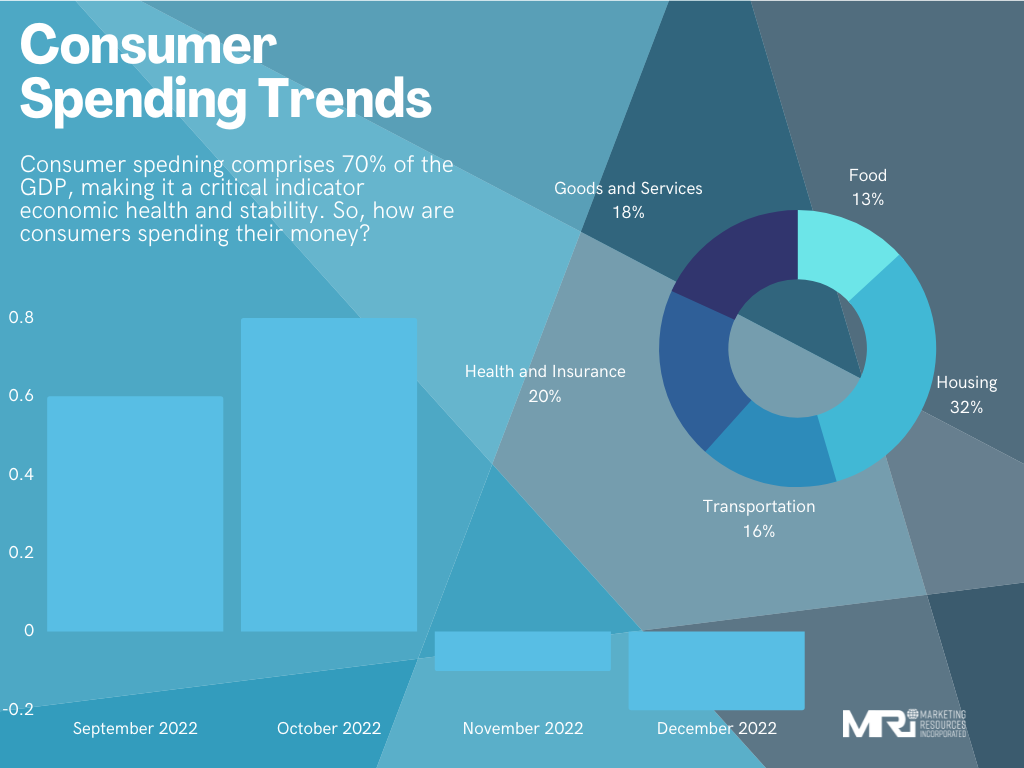 Needless to say, the consumer response to our current economic climate has been a reduction in spending. A recent report from Reuters notes "Consumer spending, which accounts for more than two-thirds of U.S. economic activity, dropped 0.2%" in December 2022. That's on the heels of a 0.1% decrease reported in November.
Consumers are worried. Business owners are worried. Even leaders and economists are feeling the pain of this economic downturn. However, as a brand hoping to steer the ship through this storm, it's your job to look like you aren't worried.
Armed with this knowledge, your brand can use a number of different tactics to engage with your consumers in a meaningful way, promoting and maintaining customer loyalty. Below, our team shares our 3 best practices and tips for how to encourage customer loyalty during an economic downturn.
1. Offer Transactionless Rewards
One specific tactic, recommended by our team is continuing to offer the ability to earn loyalty points (or rewards points, digital coupons, whatever type of reward your customers are used to receiving) without a transaction. This helps you accomplish a few things:
Stay top of mind with penny-pinching consumers
Offers the ability to upsell or convert into paying customers during redemption
Reward consumers, giving them a reason to continue to engage with your brand
Recognize their current needs, creating a deeper connection with them
Transactionless rewards keep your customers "bought-in" to your brand and its experiences when they can't actually buy your product or services. Not only that, but it also signals to your audience that your brand actually does care about them, and wants to weather this storm by their side.
When you stand by your consumers during a recession, they'll continue to stand by you when it passes.
2. Reduce Consumer Friction
Friction is anything that creates hesitation, slows, or disrupts your customer experience. AKA, bad news for your consumers and your brand.
We already mentioned above that in general, consumers have less patience for the brands or companies they choose to engage with or buy from. Consumers are inundated with an unlimited number of options or similar alternatives across the internet and on store shelves, they simply don't need to be as forgiving as they used to be.
Avoid turning customers away (because you never know if they'll come back) and ease the path to conversion to help build and maintain loyalty during a recession. This can look like a few different things:
Offering in-app purchases
Including relevant links in communications to encourage consumers to keep engaging
Reducing the number of steps it takes to complete a transaction or conversion event
Optimize your digital assets (website or app)
The easier you make it for your consumers to convert, the more likely they are to convert again and again.
3. Offer Value in New and Useful Ways
Ok, we admit it, this tip is definitely easier said than done, but it's important enough that we'd be remiss not to mention it. Your customers crave value during a recession. One surefire way to keep and attract loyal customers is to offer them more value in unique ways.
Take industry leader and global brand (and MRi client!) Pepsi, for example. Understanding that their consumers had less money to spend but still wanted to indulge in their favorite soda, Pepsi responded by adjusting the prices and quantity of soda they sold, selling just slightly smaller, more affordable quantities. While still offering its staple large cases, Pepsi adjusted its offer to satisfy a whole segment of customers that other beverage brands simply lost.
Taking small actions like minor adjustments to price and sizing go a very long way in letting your customer know you understand them, further cementing your relationship with them. Don't feel like changing your price? No problem, check out these other ways you can continually offer value to your consumers.
Offer an exchange program- trade in your old product for a new one at a discount
Offer samples or freebies- break your service or offering into smaller pieces, offer the first few for free to encourage consumers to purchase the rest
Prioritize quality- use better materials or make slight improvements
Lean into your strengths- prioritize whatever product or service your consumers love most
However you attempt to create new value for your consumers during a recession, just be thoughtful. Making a bunch of changes to your messaging, pricing, or offerings when your consumers don't really want them will have the exact opposite effect and instead turn them away. At the end of the day, your consumers just want to feel seen and understood.
How Starbucks Offers New Value to Build Loyalty During a Recession
While consumer spending has been decreasing in general, coffee giant Starbucks has enjoyed growing sales and an increase in the size of the average ticket over the last few months. At a time when consumers are being more cautious with how they spend their money, Starbucks loyalists continue to spend more each time they visit a cafe.
Starbucks' successes during this period of economic volatility are not just a fluke or a stroke of luck, and they're not solely attributable to their coffee alone. Although, we must admit, their pistachio lattes are life-changing. So, how has Starbucks built and maintained loyalty during this time?
They've offered their consumers value in a new and unique way, giving them something most chain coffee retailers don't. Fully customized drinks. Starbucks identified that their customers crave "modifiers," they want oat milk instead of whole, a shot of blonde espresso instead of dark, light whipped cream instead of a mountain of it. You get the idea.
Through their effort to make modified drinks the norm, Starbucks has seen "modifier sales rise 28 percent in Q1, year-over-year, in U.S. company-run stores." They've achieved this through efforts to improve their mobile app experience and make ordering a custom drink as convenient as possible.
As you can see, offering new products or services that your consumers, you know, actually want, goes an incredibly long way in building consumer loyalty during a recession.
4. Maintain Loyalty During a Recession with Personalized Connections
Another tactic that's sure to have a positive impact on your customer loyalty during a recession is personalized connections. We've reported that more than 71% of consumers expect personalized experiences from the brands they interact with.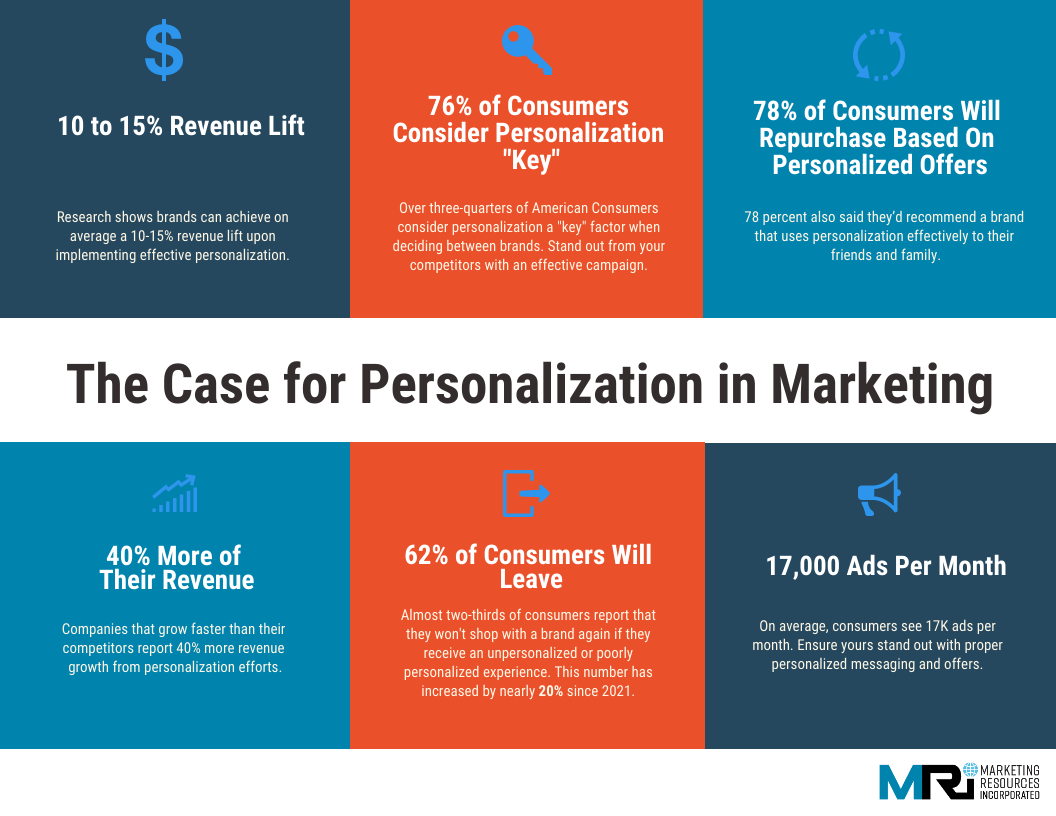 Now more than ever, personalized consumer outreach can be the difference between a lost customer and a converted one. We'll show you how.
Imagine you're a penny-pinching consumer right now. You're not spending as much as you used to, and you're being much more cautious about saving. But, you'll still treat yourself every once in a while, so long as you feel like you've received a good value.
You've also just received two emails from two popular shoe brands you shop with regularly. A bit of a sneakerhead, you think to yourself "yeah, I do need a new pair," so you check the deals.
Brand A sent you an email with a few discounts for shoes that you already own and an invite to an event a few states away. Meh, that wasn't very convincing or exciting. Do you even need a pair of shoes right now anyway? You might as well check Brand B.
Brand B sends you an email and actually addresses you by name. A nice touch. Then, you see they're offering a discount on a pair of shoes you looked at a few days ago. After that, they suggest a snazzy pair of joggers that go well with the shoes, also at a discount. Two products you specifically want, at an affordable price, and you didn't even have to look for them. You just bought both.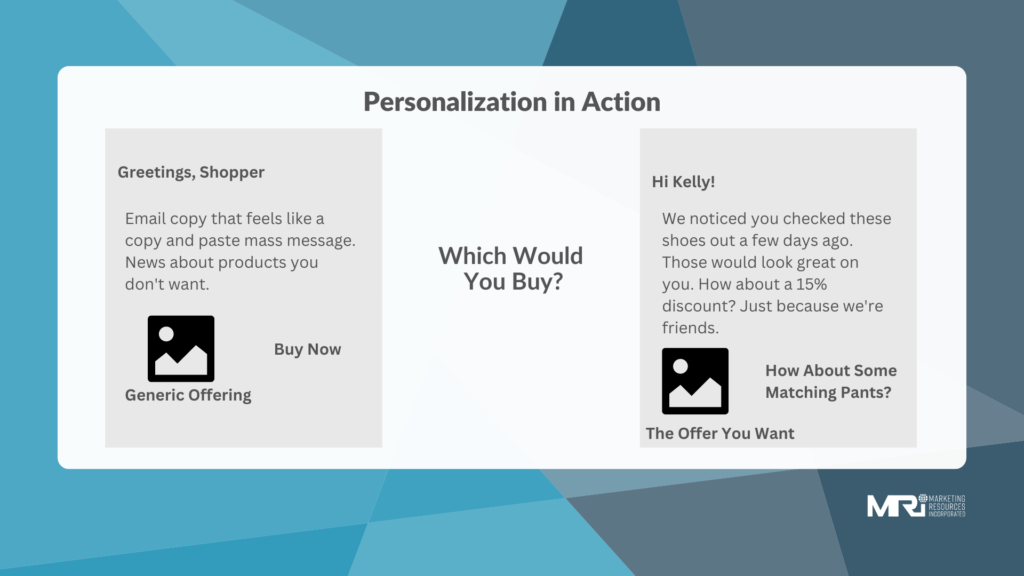 Using your consumer data to truly understand your customers and anticipate their needs is an incredibly effective way to ease their path to conversion and maintain loyalty during a recession. For even more info on how to successfully personalize your marketing campaigns, check out our full guide.

Recession Proof Your Brand with Greater Customer Loyalty
A full-service promotional administrator for over 30 years, we've administered countless loyalty programs and survived more than one economic recession before. Our team knows exactly what it takes to activate your consumers from casual shoppers to loyal advocates.
Explore our portfolio of award-winning work and when you're ready, we're here to help.