Think the latest technology trends are passing fads? Think again. According to a recent report, 53 percent of consumers think a brand's online experiences are more important than its in-person experiences. Your digital experience is simply more impactful. Consumers not only expect online experiences, but they also want to be engaged, delighted, and impressed.
Activate a cutting-edge digital experience for your consumers, wherever they are, with our industry-leading visual recognition technology. Visual recognition, often called image recognition or logo recognition, offers an exciting new way to enhance your promotional campaigns.
With recent advances in technologies like deep learning and machine learning, visual recognition and similar technologies are becoming more popular. Stay ahead of the curve (and most importantly, ahead of your competitors) with Marketing Resources Inc.'s promotional expertise and powerful cloud-based digital services.
What is Image Recognition?
Visual recognition is the process through which software on a device can interpret, recognize, and categorize the content of images in the real world. In other words, a connected device with a camera scans a picture and can identify pre-determined "image targets" within that picture. From there, that target can trigger any number of actions and digital experiences. For example, it may open a link, it can trigger an augmented reality experience, collect user information, and so much more.
Most often, image recognition is powered by deep learning, a subset of machine learning. To be brief, deep learning is the relatively recent ability of computers and machines to interpret information and learn similar to how human brains work. Dating back to the 1950s, deep learning isn't a totally new idea, but its applications have exploded in the last decade or so.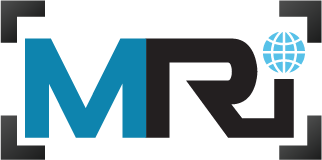 With deep learning (possibly referred to as "machine learning," everything has multiple names just to be extra confusing. Don't worry, we'll explain them all.) in place, your software is now ready to initiate visual recognition. All that's left to complete the experience is a user and a device.
Enhance Your Promotional Campaigns
As consumers demand more from brands, you have no choice but to remain agile and meet those demands. If you hope to create greater brand loyalty amongst your customers, your brand simply must nurture them with engaging experiences.
Support your purpose-driven promotional campaign with our innovative digital solutions, including visual recognition. Bring your logo or iconography to life and activate an exciting digital consumer experience instantly with MRi's industry-leading visual recognition technology.
Our technology is unique in its ability to scan a photo directly within a browser, creating an easier, more secure, and efficient user experience. Because users can enjoy your digital experience directly within their browsers, there's no need to download or even open a separate app. This creates a much faster and more intuitive experience and saves your consumers the hassle of downloading a new app.
Your brand can identify and manage flat, cylindrical, and conical-shaped image targets to create web-based digital experiences.
Such an exciting piece of technology, the applications for AI visual recognition within promotional marketing are only limited by our imaginations. Together, we'll explore just a few of the ways our visual recognition can enhance your promotional campaigns.
Collect Campaign Entries Instantly
Probably the most obvious use within a promotional campaign, the value in collecting entries instantly cannot be overstated. Engage with your consumers the moment they see your products, right there in the store. Not when they get home and open your package, and not when they collect a certain amount of packages. Right there in the store. How cool is that?
Not only are you triggering a digital experience within seconds, but just like that, your brand receives valuable consumer data and your fans are instantly delighted. Visual recognition reduces the amount of time it takes for a consumer to share their personal information with your brand. Some users (depending on how they set their phones up) will even have their information conveniently displayed and auto-filled for them when engaging with your visual recognition supported promotional campaign. It doesn't get much faster than instant.
Our industry-leading technology intelligently recognizes different points on your brand's logo or icon. From there, consumers simply use their smartphones to scan your product and interact with your brand.
Encourage Consumers to Pick your Products Up
One of the most important parts of selling your product in a retail store is, of course, getting consumers to pick your products up.
Retail stores are competitive chaos. Walk down the aisle of any store near you, a large grocery chain or a small corner store, and really take in just how many products get crammed onto the shelves. Every single inch of a store seems to be utilized. Getting your brand to stick out is no easy task.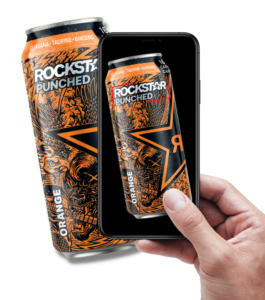 However, with visual recognition, your brand effectively turns a physical product into a game piece or sweepstakes entry form. What could be more compelling than the chance to win?
Using your product as a physical key to entry to your promotional campaign is an effective and cheap solution to encourage consumers to reach for your brand. If your campaign is interesting or motivating enough, you'll find consumers actually searching for your product in stores.
AI Visual Recognition Is a More Cost Effective Alternative to Unique Codes
Recently, we surveyed over 500 marketing professionals for their opinion on the state of promotional marketing. Not surprisingly, a staggering 58 percent of them noted that cost is a critical factor when executing promotional campaigns. In fact, it was also rated as the most difficult obstacle to overcome. However you look at it, marketers are looking to minimize the cost burden of executing promotional campaigns.
Visual recognition offers brands an extremely cost-effective method of running a sweepstakes, contest, promotional game, or loyalty program. MRi's deep learning-backed image recognition technology utilizes your brand's existing packaging as the key to entry.
Taking each point of your logo or icon of choice, our software intelligently scans and recognizes
Save time and money and eliminate the need to create costly program-specific packaging to support your campaign. This makes running a promotional campaign significantly more accessible. For example, brands that may have not been able to afford new and expensive promotional packaging.
Drive App Engagement
While our technology can uniquely operate directly within a browser, it can also help drive meaningful engagement to your brand's app.
If you have an app already, build an exclusive experience within it. This fun experience, only for app will motivate more people to download your app. For example, encourage consumers to scan your logo with your app to unlock exclusive deals. Or, launch a fun promotional game. Finally, you can reward consumers with loyalty points.
How To Add AI Visual Recognition to Your Campaign
Delight your consumers and encourage them to physically pick your products up with advanced AI visual recognition as part of your promotional campaign.
As an industry leader for over 25 years, Marketing Resources Inc. is at the forefront of offering powerful image recognition. Contact one of our experts today to execute your brand's next engaging campaign.