Brands looking to drive long-term customer engagement, drive revenue, and control critical elements of their buyer's behavior turn to loyalty programs.
An excellent tool at your disposal, developing a loyalty program seems like a no-brainer for most brands. However, the development and launch of your brand's campaign is only half the battle (and no easy feat itself!). From there, managing your loyalty program and continual optimization is key to its overall success.
With nearly 30 years of experience administering loyalty programs for some of the biggest brands in the world, our team knows precisely how to manage a program successfully. A full-service promotional administrator, our team's expertise ranges from program development, official rules writing, and website and app development, all the way to prize fulfillment, and we're tapping into all of it to bring you our best tips for how to best manage your loyalty program.
What is Loyalty Program Management?
Before we dive right into the specifics, let's cover a few fundamentals first.
Our team defines a Loyalty Program as some sort of campaign or sequence of activities or events with the intent of encouraging long-term repeat engagement.
Similarly, we define Loyalty Program Management as the series of events that take place behind the scenes after you've launched your loyalty program. These efforts should not only maintain your brand's loyalty program, but improve it over time and continually offer new value to your members. At the end of the day, loyalty program administration ought to improve the program, making it more effective at attracting and retaining users, and collecting valuable insights for your brand.
Loyalty program management includes several different tasks and will require the attention of multiple departments and stakeholders to remain effective.
What's Included in Loyalty Program Management?
Generally, loyalty program management includes:
Program Development- Your program's goals and the specific efforts you'll take to reach them.
Program Execution- Doing the work and actually building your program pre-launch.
Rules Writing and Legal Compliance- Official Rules writing pre-launch and continually monitoring legal compliances post-launch.
Digital Services- Technology enhancements to improve data collection and user experience.
Data Analysis- Real-time insight into your program's key metrics and consumer behaviors.
Dedicated Client Services- The help and support you need when you need it. 
But, really, your brand's unique program should have a truly unique loyalty program administration plan. The one thing that rings true for all aspects of loyalty program management, however, is the fact that each individual contribution must work in tandem with everything else. All of your efforts, tasks, and team members must be aligned with the same goals, hoping to achieve the same thing.
With so many considerations and complexities, many brands opt to hire a promotional agency to manage their loyalty program administration.
Our Loyalty Program Administration Process
Our team has refined and perfected our strategy for loyalty program administration over the last 3 decades. In that time, we've helped countless brands delight millions of their loyal customers and create positive brand experiences both online and offline.
Our team, full of in-house legal experts, web and app developers, promotional marketers, and project managers, lends their expertise to outline, in our opinion, the most effective process for loyalty program administration.
Assemble the Proper Team
As mentioned above, there's a lot that goes into your loyalty program management. Save yourself from making the mistake of thinking that one employee can effectively handle it. In fact, your program's administration (when done correctly) should include a number of different team members accomplishing s number of different things.
No matter how you slice it, your loyalty program management will require exactly that: management. And quite a bit of it.
In general, your loyalty program administration team should include members with the following titles or competencies:
Loyalty Specialist- Some companies (typically larger ones) are lucky enough to have an in-house loyalty specialist. This person focuses solely on your brand's loyalty program and its success. Depending on where they land within your organization, they may be a higher-level, more advisory role, or a junior strategist or execution specialist.
Marketing Manager- Or brand ambassador, marketing specialist, or some similar role. This person's responsibility is to ensure consistency throughout your campaign and your brand's regular standards. They also help promote your loyalty program for maximum reach and effectiveness.
Data analyst- An often overlooked but critical addition to the team, your loyalty program's data analyst is responsible for keeping a pulse on the program at all times. Collecting zero-party data and providing the necessary context to make strategic decisions moving forward.
Brand Partnership Manager- A dedicated liaison between your brand and other relevant brands to help promote your program. For example, a CPG brand will likely want to liaise with a large retailer to promote its loyalty program within that retailer's locations or digital experiences. 
Keep in mind, what we've listed above is just a basic idea of where your team's competencies should lie. Depending on your brand, your loyalty program, your consumers, and your goals, your team will likely have a few different folks throughout the management process.
But, as you can see, in order to properly manage your brand's loyalty program, your team will need to have a wide range of expertise and dedicate a fair amount of their time to the program itself. Because of this, most brands prefer to hire a third-party promotional administrator to handle their loyalty program management.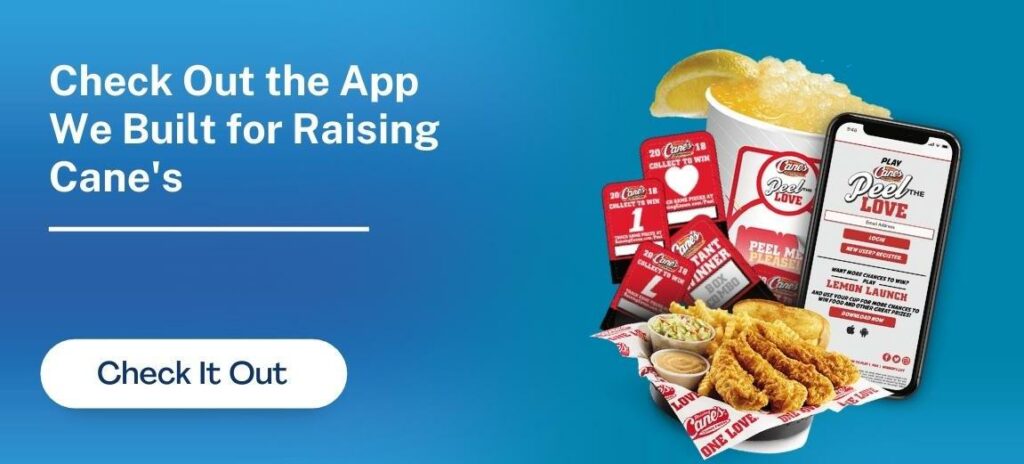 Understand Your Consumers
Arguably one of the most important aspects of any successful marketing campaign, understanding your consumers is critical to an effective loyalty program. Consumer behavior influences every action your consumers or potential consumers take with your brand, and if you can't anticipate their wants and needs, you can never meet them.
The more you know about your audience, the better you can serve them. For example, if you know exactly which products a particular consumer is searching for, you can send them a correspondence (email, SMS, app notification) with a discount code for those products. Doing so dramatically increases the likelihood of conversion as opposed to say, sending them an email with a suggestion for a product they either don't like or already own.
Before you ever launch your loyalty program, your brand should have a solid understanding of the following (at the very least):
Who your customers are- In general and who your "loyal" customers are.
What your customers want- What do they demand from your brand? What would be "nice to have?"
Where your customers are- Are they using social media? Which platforms? How do they prefer to be contacted?
Why your customers are loyal- What activities or rewards from your brand encourage customer loyalty?
Like we said, understanding the above is the absolute bare minimum if you hope to manage a successful loyalty program. From there, diving into more granular facts about your consumers and their preferences will only help to improve your loyalty program administration.
Determine Your Loyalty Program's Goals and How You Will Measure Customer Loyalty
Why are you managing a loyalty program in the first place? If the first part of this blog has impressed anything on you, it's probably that loyalty programs require time, effort, and money. So, what does your brand seek in exchange for that investment? What constitutes "success" for your loyalty program administration?
When developing your goals, also be sure to consider just how you'll measure customer loyalty. With several variations of actually tracking customer loyalty available to your brand, pick one (or two or three) that make sense for your goals.
Scale Your Loyalty Program Accordingly
As part of your brand's loyalty program administration, you must continually refine your program in order to offer long-term value to your users.
If your program stays exactly the same and only offers the same rewards when users complete the same activities, it'll grow stale and boring. Your users might lose interest and even abandon the program entirely. Nobody wants that.
However, you also can't come right out of the gates, guns blazing offering the most detailed and complex loyalty program you can think of. Doing that might confuse new users, frustrating them and, you guessed it, leading them to abandon the program and perhaps your brand altogether.
Instead, our team suggests scaling the program according to what's realistic for your brand, and what will still motivate your consumers. As your loyalty program management progresses, you can then "release" new features or rewards, or expand upon the existing ones.
When determining how the program will scale, our team cautions brands and agencies to be mindful of their loyalty program's redemption plan. If your program offers some sort of points or rewards system, you'll have to account for this in your company's financial strategy.
You'll want to be aware of the total value of the points or rewards that are currently active, but not yet redeemed. Customers who earn points in a loyalty program may save them and use them at any time. Your brand must be prepared to fulfill those requests for redemption whenever they arise.
Continually Monitor Your Loyalty Program Administration
As your program progresses, you will inevitably run into things that do work well and things that do not work well. Your brand must stay acutely aware of all of the successful (and not-so-successful) elements of your loyalty program in order to optimize it over time and keep your users engaged.
Your loyalty program's data analyst will do most of their work here, checking your program's metrics and making suggestions to improve the program over time. To maintain your program's appeal and retain your customers, your brand must offer a steady dose of new deals and other benefits available through your loyalty scheme.
Pay close attention to the metrics that matter the most to your brand, and invest in the efforts that drive your bottom line. Ditch the efforts that don't seem to make a positive impact on your loyalty program. For example, if consumers continually redeem their loyalty program points when a certain type of reward is offered, that indicates that they find those benefits highly attractive. On the other hand, if your brand offers a discount via its loyalty program and a much smaller percentage of users redeem it, it may be time to consider a different reward scheme.
Managing Your Brand's Loyalty Program
The case for implementing and managing a customer loyalty program is clear. Your consumers enjoy rewards and benefits, while your brand is able to collect insight into consumer behavior and encourage long-term customer engagement. However, loyalty program management requires plenty of time, effort, and precision to run (and continue to run) effectively.
At Marketing Resources Inc., we got our start in loyalty programs nearly 30 years ago. Since then, our team has cemented itself as the most reliable and trusted loyalty program administrator. No matter what your brand's goals are, we can help you manage a truly successful customer loyalty program. Contact us today to get started.