Recently, we surveyed over 500 marketing professionals to better understand how their brands utilize promotional marketing campaigns. We found, among other things, that over 71% of brands plan to execute a promotional campaign of some sort within the next 12 months.
The results are clear: brands of all shapes and sizes can (and should!) run marketing promotions.
Whether it's a sweepstakes, instant win game, contest, or some combination of different promotions, promotional marketing campaigns can be extremely effective at accomplishing a number of marketing goals. Whether you're looking to connect with your consumers, generate leads, or just build some excitement around your brand, there's a promotional campaign for you.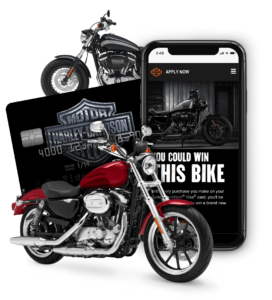 However, as with all good things, executing a marketing promotion comes with a certain set of rules to follow. Sure, you can haphazardly throw a sweepstakes or contest together on your own. But, you risk opening your brand up to legal issues, branding issues, hurdles with prize procurement and fulfillment, and much more.
Avoid all of the hassle that comes with executing promotional campaigns and partner with a trusted, award-winning expert. As industry leaders in the promotional marketing field for over 26 years, our experienced team has laid out the best "Do's" and "Don'ts" for creating a successful marketing promotion for your brand.
DO: Choose the right marketing promotion to cater to your goals
Before you begin executing your promotional marketing campaign, your brand must first identify its purpose. Without it, your promotion lacks meaning.
As mentioned above, there are several different types of marketing promotions, and each has its own distinct advantages. Don't just run a giveaway promotion because it's all you know; Do your research.
Different types of promotional campaigns are, simply put, better at achieving certain goals than others. For example, promotional contests generate plenty of content from your consumers, while a purchase-incentive campaign is more likely to drive sales. Further, sweepstakes tend to generate more leads due to the lower barrier to entry.
Not only that, but you must also keep in mind which type of promotion your target audience will appreciate most. Will they want to compete in some sort of contest? Or is a simple, more convenient sweepstakes more their vibe?
Because of this, identifying your specific needs and goals is critical to running a successful campaign. With your brand's purpose in mind and our expert consultation, we'll identify the perfect promotional mix for your brand.
DON'T: Skimp on the prizing for your marketing promotion
Prizing is, in many cases, THE most important aspect of your marketing promotion. A prize can excite consumers and give them the incentive to participate. Because of this, prizing can become key to creating effective advertising for your marketing promotion.
When it comes to selecting a prize, your brand can develop the best promotional campaign. But, without a good prize that your consumers will like, it won't be worth a cent.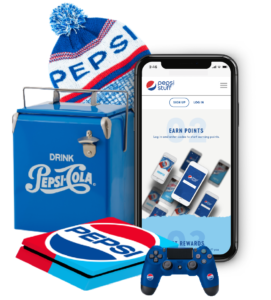 Ultimately, choosing the right prize will depend on who your target audience is and what type of promotion you're running. Of course, you'll want your prize to be deemed "valuable" by your consumers. A good rule of thumb is to have your promotional marketing prize be about equal in value to the amount of effort it takes to enter the promotion. If your campaign requires several steps and significant time and effort to enter, the prize should be relatively valuable. However, if your campaign is easily entered, like scanning a unique code, for example, then the prize does not need to be extravagant.
Delight your consumers and inspire new fans to try your brand with an appropriate promotional prize. For even more info on what consumers want, check out our prizing guide here.
DO: Be unique and get creative with your marketing promotion
With so many different types of marketing promotions, there are endless opportunities to create a unique program. Since each campaign has several aspects, there are numerous places to add a dash of creative spark.
For example, you can get creative with the prizing, the entry method, the theme, and so much more. When choosing how to give your campaign a spark, always keep in mind what your consumers both want and expect from your brand. The closer you can get to nailing those two things, the more successful your promotion will be.
Promotions are a tool for brands to reach consumers in a creative and engaging way, so avoid the mistake of a cookie-cutter marketing promotion and make your program stand out. Many brands utilize promotions to increase awareness of their brand to a much larger audience. This means that some consumers will be interacting with your brand or products for the very first time. Do not fumble your first impression with poor packaging or a lack of creativity.
We recently teamed up with Raising Cane's to assist with their annual "PEEL THE LOVE" campaign for Valentine's Day. Working closely with their creative team, we developed stunning campaign creative across multiple platforms over several years. Between the Raising Cane's app, social media channels, print (cups, and signage in-store), and the custom augmented reality game we created, the creative assets were all exciting, eye-catching, and consistent. For more details on our program and partnership with Raising Cane's, explore our case study.
DON'T: Ignore the power of advertising
As with most aspects of marketing, advertising is important. You could have the greatest marketing promotion known to mankind, but without getting the word out no one will know. What are they? Mindreaders? Ensuring high participation in your marketing promotion is important to achieving your goals and gathering valuable data.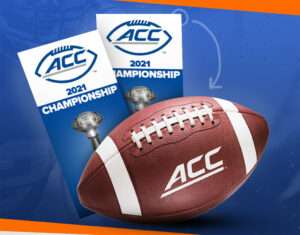 Before you begin planning how to advertise your promotional campaign, first consider how your consumers spend their time. Will they be more likely to see your ad on Facebook or LinkedIn? Will they engage with an in-store display or a radio commercial?
In our growing digital age, the opportunities are endless for your brand to promote your promotions. Be sure you take the right first steps to understand how to best advertise your campaign.
DO: Follow all marketing promotion laws and regulations
There are many laws regarding marketing promotions because a promotion done wrong can become an illegal lottery. It's crucial to make sure your official rules for your promotion are done by a professional to avoid any legal repercussions.
Some of the rules your brand should be particularly aware of while running a marketing promotion include:
Being sure to pay taxes on any prizes won

Recording promotion winnings with the government

Not transferring firearms.
A "legal lottery" has three essential elements: prize, chance, and consideration. Only the federal or state government can run a legal lottery, meaning your brand must eliminate one of the three elements. More on that in our Sweepstakes Vs. Contest blog here.
"Legal Lottery" = Prize + Chance + Consideration
For a breakdown of contests and sweepstakes laws by state, check out our useful guide. For help on running a legal promotion, contact our experts today.
DON'T: Let the data from your marketing promotion results go to waste
The data gathered from a promotion is vital to helping brands better understand their consumers. At Marketing Resources, we understand the value of data when it comes to promotions.
As part of our four-step IDEA process, we analyze a promotion's data in real-time and post-promotion so brands can have all the information they need to create their next successful promotion. Learn more about our IDEA process here.
Conclusion
Equipped with our "Do's" and "Don'ts" of promotional marketing, we hope you are more confident as you plan your next promotion. Contact our experts today for a free consultation to help your next promotion become a huge success. Interested in learning more about all things promotional marketing? Check out our insights page for weekly blog updates.